Amazing Kitchen Design Ideas to Give Your Home a Modern Twist
Are you looking to give your kitchen a fresh new look? You're in luck! This blog post will show you the latest trends and ideas for modern kitchens. From rustic to sleek, there are many fantastic styles that can make your home feel like brand new. We will take a look at some of the most popular designs and what they entail. So sit back, relax, and enjoy this inspiring guide to giving your kitchen an amazing twist!
Modern rustic kitchens with wooden counters and a large island
These are the perfect combination of country and modern. The wooden counters bring a natural feel to the space, while light colors and sleek fixtures along with an island give it an elegant appeal.
White cabinets with metallic hardware
This is another popular look that gives off a modern vibe. The metal countertops and appliances fit perfectly with the white color scheme of this design, creating a crisp feeling throughout the kitchen. It's also very easy to decorate this design with accessories that fit the style.
Modern sleek kitchens with neutral colors
This is a very clean and modern look. It can feature many different styles, whether they are stainless steel appliances or concrete counters. There are so many possibilities when creating your own space in this fashion! You can even choose wood accents if you prefer the rustic feel.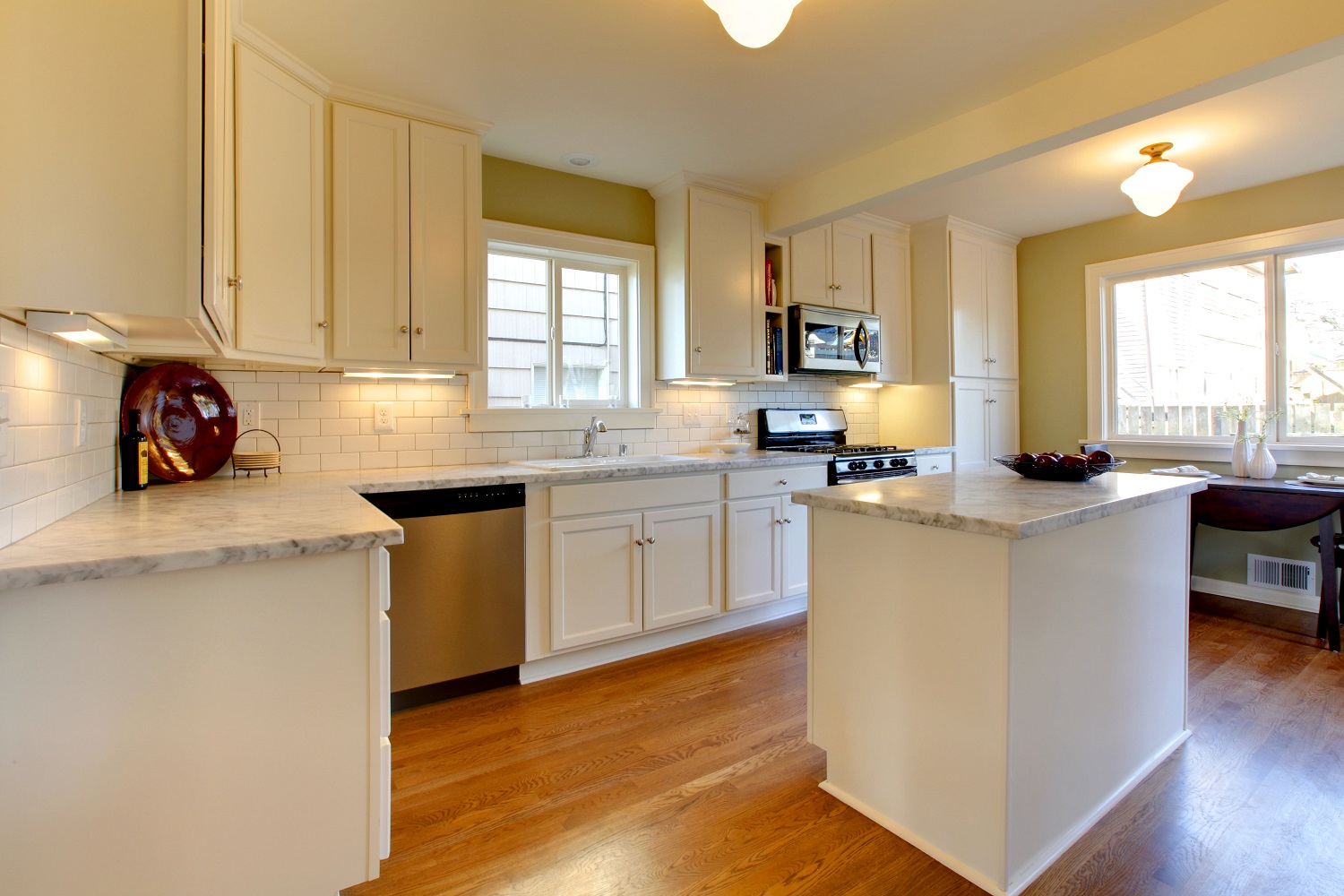 Large open concept kitchens
The most practical choice for today's busy lifestyle is an open floor plan kitchen layout. This means that the kitchen flows into other parts of your home, such as the living room. It will also allow you to communicate more easily with family members who are not in the kitchen area while cooking or cleaning up from dinner. If this concept appeals to you, but it seems too impractical because of smaller space, then consider using foldable furniture pieces like a folding table instead of having one piece against each wall when they're not being used so that there is more flexibility during different times throughout the day.
Modern kitchens with a brick backsplash
This is another rustic modern look that can be found in many of today's homes. Brick used to only be popular on the outside, but it has now made its way indoors as well. A great choice for people who love an authentic country feel or have softer colors throughout their home.
With so many design ideas for your kitchen, there is no need for you to worry about your kitchen looking obsolete!